Male Bonds is a two-day international conference that will take place in the Museum of Fine Arts, Ghent, Belgium, on Tuesday May 15 and Wednesday May 16, 2018. Our colleague, Éva Bicskei is going to participate in the event with her lecture entitled: An alliance of virtue: Masculinity, self-reformation, and public actors in Hungary in the Reform Age.
The conference is organized by Ghent University and the European Society for Nineteenth-Century Art (ESNA) ; in cooperation with the University of Antwerp and the Museum of Fine Arts, Ghent ; and with the support of the Research Foundation – Flanders (FWO), of Radboud University's Institute for Historical, Literary and Cultural Studies, of the Dutch Postgraduate School for Art History (OSK) and of the Netherlands Institute for Art History (RKD).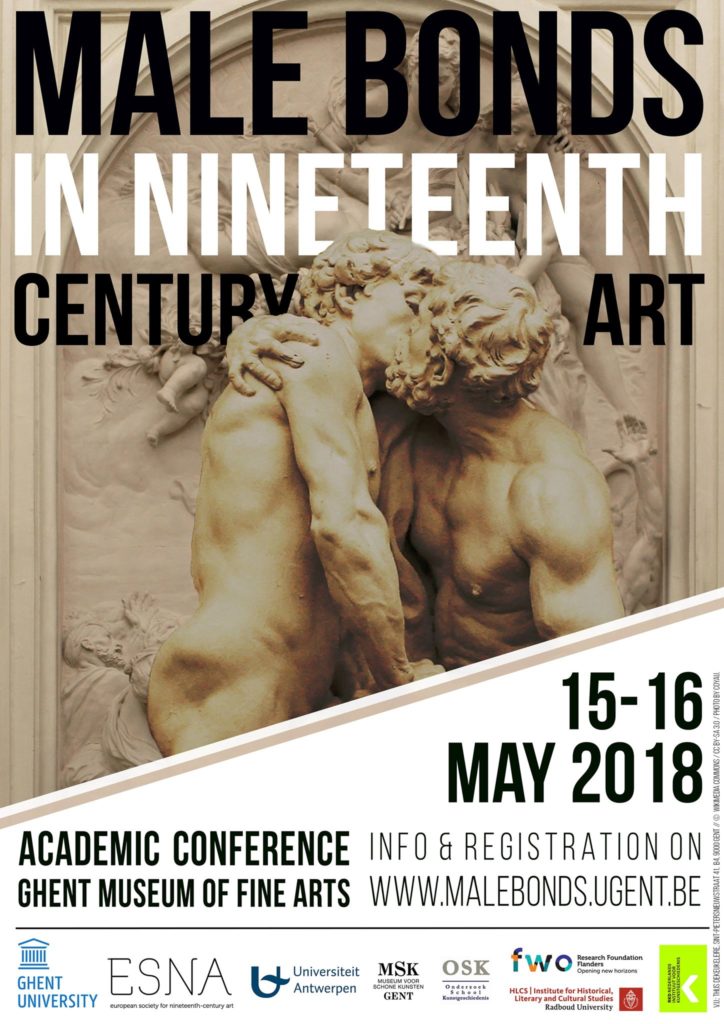 The conference will probe, challenge and expand upon the academic narrative of male homosociality through the lens of art history. It aims to establish an overview of a variety of male bonds that underpinned nineteenth-century art, and to consider the theoretical and methodological implications of the study thereof. In so doing, it seeks to build a bridge between traditional art-historical scholarship and the fields of gender and gay and lesbian studies: an interdisciplinary exchange of which the full potential for scholarship on the nineteenth century remains to be exploited.