As an accompanying program to the exhibition entitled Cold Revolution. Central and Eastern European Societies in Times of Socialist Realism, 1948-1959 oranized by Zachęta – National Gallery of Art in Warsaw Barbara Dudás will give an online lecture about the socialist realist history of Dunaújváros.
The city of Dunaújváros is one of the most interesting examples of Eastern Europe's socialist new cities created by socialist dictatorships. It was designed and built in the early 1950s next to an industrial complex, and was imagined as a completely new type of a city that adjusts to the expectations of the socialist way of life. The lecture will focus on the socialist realist history of the city, its architecture and urban planning, as well as the peculiarities of the city at the time of its creation and since.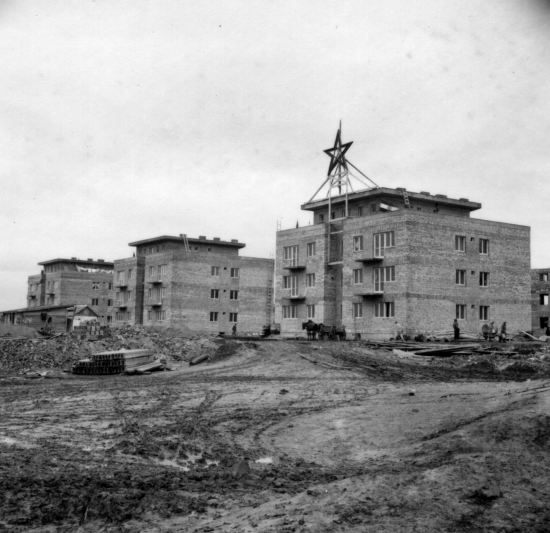 Barbara Dudás is art historian, researcher and curator specializing in the history and theory of art after 1945 in Hungary. She is an assistant Research Fellow at the Institute of Art History, Research Centre for the Humanities. She holds a BA and an MA in Art History and currently undertaking a PhD in Art Theory and Cultural Studies at the Academy of Fine Arts Vienna with a dissertation topic Echoes of Socialism – Deconstructing the Historiography of Art and Museum Practice in Hungary after 1989. The Case of Gyula Hincz.
For further details about the online lecture visit the website of the museum here.