László Beke starb am 31. Januar 2022 in Budapest. Ein Jahr später erinnern wir uns an seine außergewöhnliche Persönlichkeit im Collegium Hungaricum Berlin.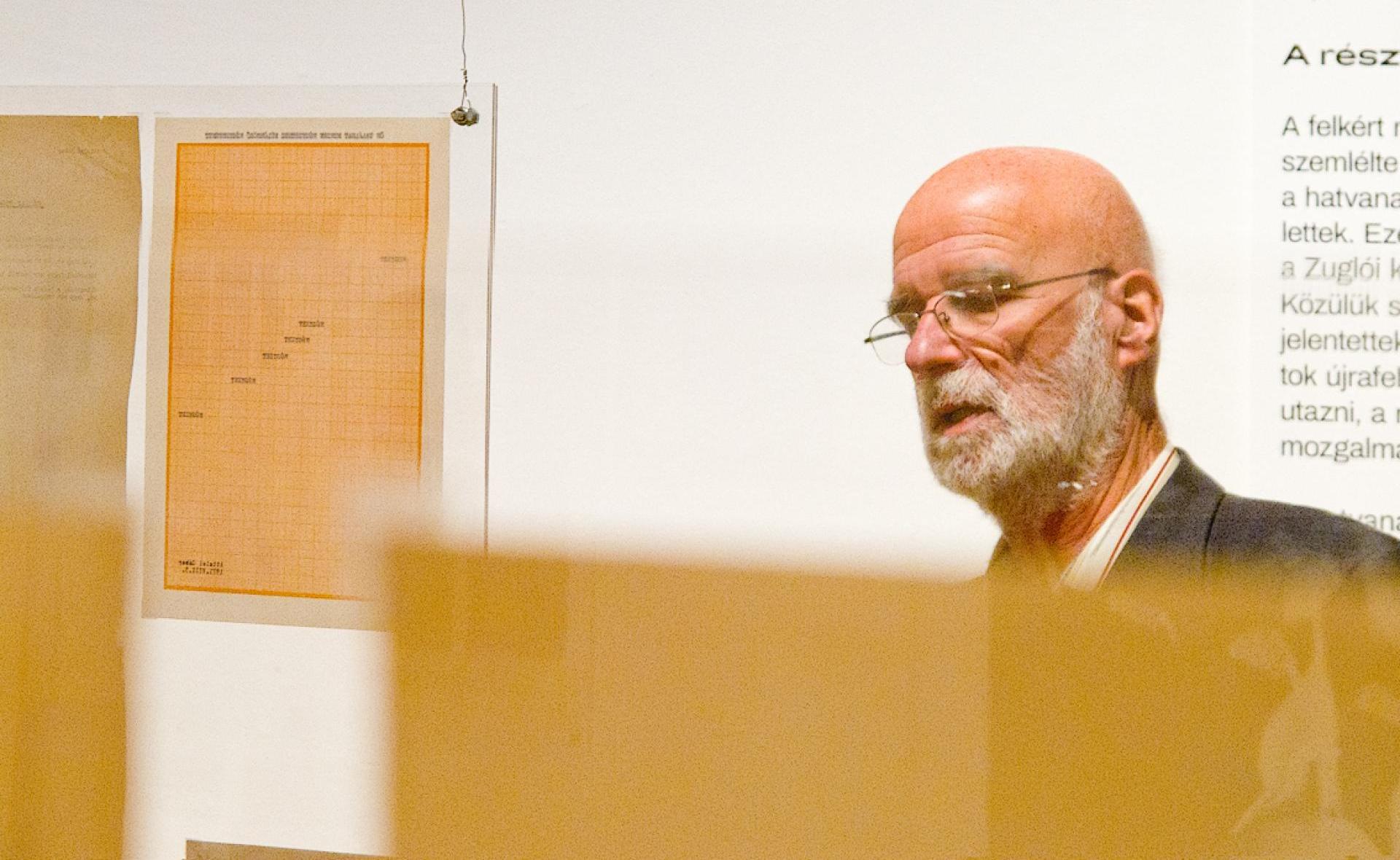 László Beke, 2018 © György Orbán
Datum: 19 Januar
Zeitpunkt: 18:00
Ort: Collegium Hungaricum Berlin
Dorotheenstraße 12, 10117 Berlin
Programm

18:00 Coefficients: Reminiscences of the Participants and Organisers of the Unrealized Exhibition, "Imaginations" (2018, made by Zsuzsa László in the framework of the exhibition of tranzit.hu-Municipal Gallery-Kiscell Museum Budapest, 1971 – Parallel Nonsynchronism, camera and editing by Benedek Bognár, Zsuzsanna Simon; 59'52)
Screening auf Ungarisch mit englischen Untertiteln

19:30 An International Networker of East-European Conceptualism
Gespräch der Kuratorinnen Dóra Hegyi (tranzit.hu) und Zsuzsa László (Central European Research Institute for Art History, Budapest) über László Beke
Gespräch auf Englisch

Die Veranstaltung findet als Rahmenprogramm zur Ausstellung Magyar Neo-Avantgarde in den 1960er/1970er Jahren (10.11.2022 – 27.1.2023) in Kooperation mit tranzit.hu statt.